Personal
Name: Christopher Thorn
Alias:Chris
Birthdate: September 2nd
Gender:Guy
Alignement:Neutral
Faction: D.A.T.S.
Personal v2
Personality: Chris is somewhat normal. He likes to goof around. Sometimes he just says random things. He's really smart when it comes to academics. Its kind of difficult for him to make friends with cool kids, which kind of discourages Chris. Chris likes to read and use the internet as they allow his mind to roam away from the Real world.
Fears: Losing friends
Likes: Eating, Relaxing, Comdey Movies
Dislikes: Work, Chores, Bullies
History
History: I lived a really boring life untill I reached 14 and started High School. I made friends with almost everyone in class. I took advanced classes so I also spent time with Sophmores. After a while I noticed I was a little smarter than I thought, soon becoming top in 3 of my classes. I entered in a few school compentions and won 2nd place in 1 and 3rd in the other 2. I became quite famous if I do say so myself. I had friends in every grade by the end of the year.
At home I spend time with my Mother,Brother,Sister, Grandmother, and Step-father. My dad didn't die or anything. My mother and him just simply split up. I visit almost every weekend. At home I get along with my sister, but I constantly bicker with my little brother. We have common interests, but sometimes I hate when he does everything I do(Luckily hes not interested in Forum Rpgs :3). I have pets as well and I think that where my fascination for digimon came from.
Source: Searched "Digimon Forum RPG"



Posts

: 13


Join date

: 2012-12-10


Location

: Don't Know



Oh hurray! It looks like I wasn't removed as an Admin when I left the site.

In that case, back to work!
You are approved. Your digimon will be:
Dorumon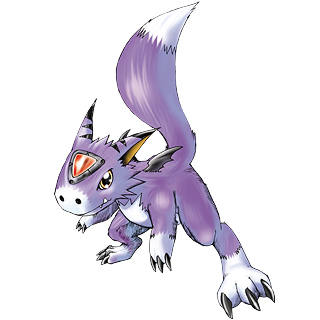 The personality of natural Combat Species Digimon manifests particularly strongly within Dorumon, so its combat instinct is high, and it barks and snaps at just about everything. Fortunately this isn't always a bad thing. For some strange reason, Dorumon can be more easily tamed by someone it has bitten in the past.
Dorumon is somewhat of a loner and an outcast among other digimon. This is due to the unusual data stored deep within its digicore. Although it is hard to get on Dorumon's good side, once he has learned to trust you, he will be your friend forever.



Posts

: 104


Join date

: 2011-04-17


Location

: Ah live in 'murica.






Posts

: 13


Join date

: 2012-12-10


Location

: Don't Know



The irony is that I didn't even know about your Digimon site with your brother until after I had approved you. So giving you Dorumon had nothing to do with the fact that you chose Dorumon on your own site.

In any case, just so's you know, this site is going to be experiencing some major renovations. There's a new plot that will be instituted very soon and there will be a new character template that everyone'll have to switch too. You'll even be able to pick your own digimon, assuming you don't want Dorumon.

Depending on time restraints and how quickly we Admin/Mods do our work, most of the changes may actually be finished within the coming week. So please try to avoid any major, world-changing roleplays since anything big might end up being thrown out to fit the new plot.



Posts

: 104


Join date

: 2011-04-17


Location

: Ah live in 'murica.




---
Permissions in this forum:
You
cannot
reply to topics in this forum