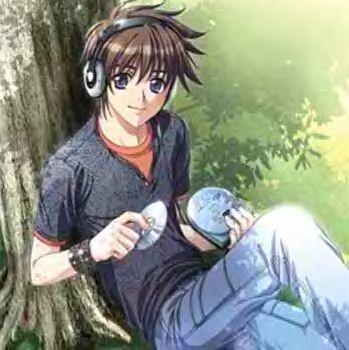 Personal
Name:Alex Hawkins
Alias:Tidas
Age:17
Height:5ft 11 in
Weight:134
Birthdate:1994
Gender:Male
Alignement:Good
Faction:No One
Birth Place:Wales
Personal v2
Personality:A very kind young 17 year old who is willing to risk anything to protect anyone that he loves or cares for, he would never dare harm anyone who doesn't deserve it and when they do he will make sure to not kill anyone and always make sure that they will be okay.
Fears:Alex has a large fear of not being there to protect someone that he cares for from being harmed and has a huge fear of the darkness and heights as he believes they are areas that no one should be trapped in.
Likes:Alex Loves making new friends/companions, he also enjoys cooking up meals of his own to feed friends and those who need it. Also he enjoys going to very scenic lands and training his body and mind.
Dislikes:Alex dislikes being stuck in one place for a long time, especially if it's anenclosed area. He also dislikes being in an enclosed area on his own where he can't see what could crom from any corner. He also very much dislikes being disliked by anyone because he just lives to make people happy
History:Alex lived a very simple and common life and like lots of people his parents divorced when he was a very young age. He was left to live with his mother and was raised as a normal child of the modern day, he had the odd strange experience growing up but he kept them secret, thinking the creatures he saw were just in his mind and nothing else.
When he turned seventeen his life owuld change at the fact that the creatures he has seen all through out his life turned out to be real and that he was the owner of one now.
Source:Google



Posts

: 1


Join date

: 2012-01-12


Location

: Wales



The only issue here: Your history needs to be split up into two paragraphs somehow. You can either split up the paragraph you have or you can add to it somehow to make it two. However, it needs to be a logical paragraph split.



Posts

: 104


Join date

: 2011-04-17


Location

: Ah live in 'murica.




---
Permissions in this forum:
You
cannot
reply to topics in this forum